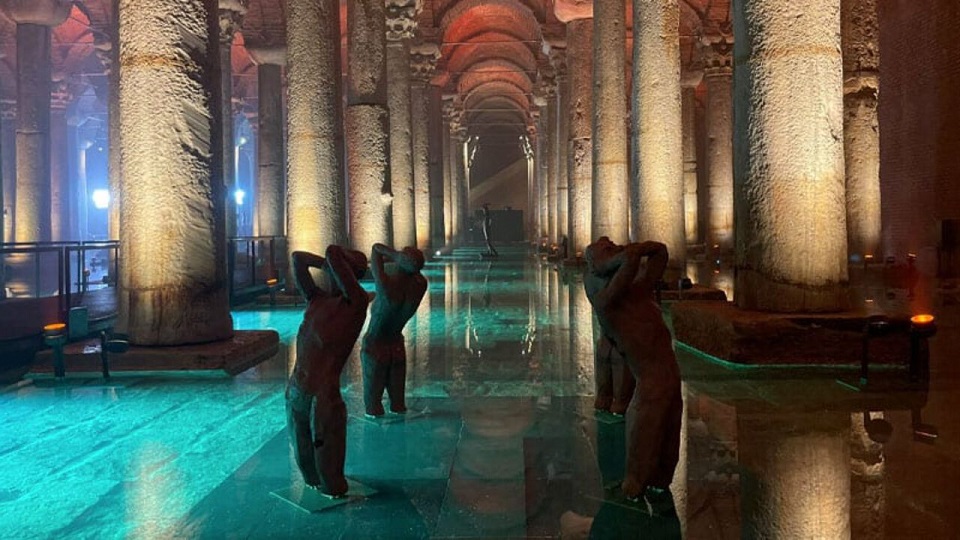 Basilica Cistern
In the Sultan Ahmet District, the heart of old Istanbul, you will encounter the Basilica Cistern, a miracle of Roman architecture illuminated by faint red lights as you proceed southwest from the Hagia Sophia.
The cistern is one of the greatest works of the emperor Justinian in 532. Consisting of 336 column heads and carved stones, divided into 12 rows of 28, 140 metres long and 70 metres wide, this impressive structure, which can hold 80,000 cubic metres of water, brought water from the Belgrade Forest on the outskirts of Istanbul to the heart of the city during the Byzantine period. During the Ottoman period, it met the water needs of Topkapi Palace.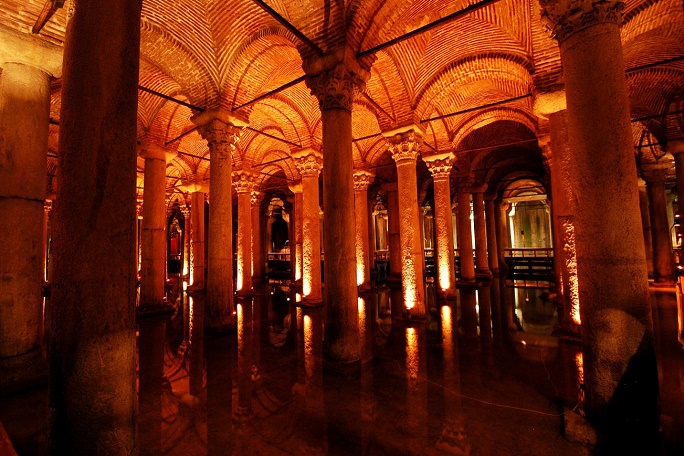 Because of the seemingly countless marble columns rising from the water, the people called it Yerebatan Palace, but it is also known as Basilica Cistern because there was a Basilica here before. Since the columns were brought from different temples, each of them has different styles and shapes. Besides the Corinthian ones, there are also those carved with knots, eyes and tears, and those in the shape of tree trunks. The most fascinating are those standing on two enigmatic jellyfish heads, one in profile and the other upside down.
The part of these cisterns built in the 6th century has been restored and is open to the public.